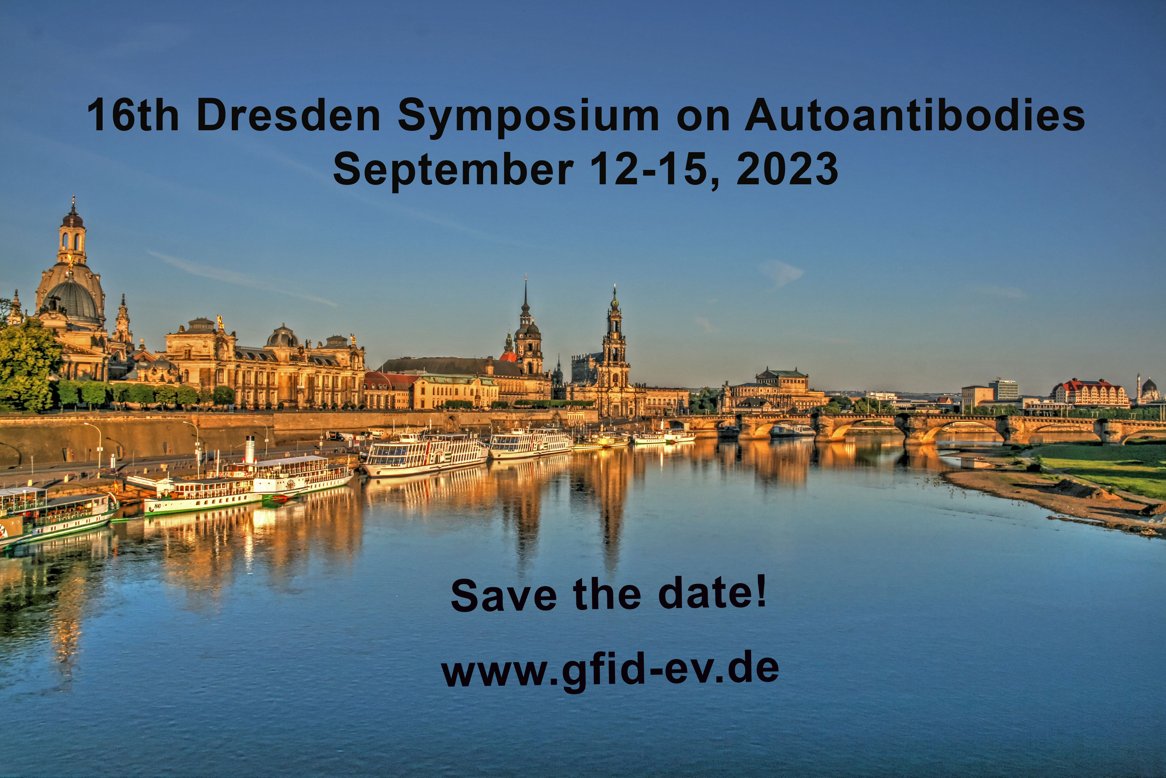 Achievements and Challenges in Diagnostics and Therapy of Autoimmune Diseases
Special topics will be: Memorial Session ★ Autoantibodies in systemic and organ specific autoimmune diseases (from early diagnostics to novel therapies) ★ Autoantibodies as stratification tools for prediction and treatment decisions ★ Update on anti-DFS70 antibodies ★ COVID, post-COVID and autoimmunity ★ Novel autoantibodies of diagnostic and predictive relevance ★ Autoimmune diagnostics: Methodical aspects and diagnostic strategies, Harmonization, Standardization.
The preliminary program is in preparation.
Information about the past 15th Dresden Symposium 2021 and the history of the Dresden Symposia please find here.