The Dresden Fair (Messe & Börse Dresden, https://www.messe-dresden.de/en/organizer/boerse-dresden).
The todays Dresden Fair was the former municipal slaughterhouse, where the celebrated author Kurt Vonnegut experienced the last months of the second world war as prisoner of war. From this experience resulted the world famous novel "Slaughterhouse Five". The original rooms can be visited.
Address:
Messe & Börse Dresden (Dresden Fair)
Messering 6, Tor (portal) 3
01067 Dresden
Germany

The symposium will have on-site lectures only and no hybrid events will take place. We will publish an e-book with abstracts of the symposium as well as making the lectures available after the event if the respective speaker agrees.
During the symposium, we will implement all COVID-19 rules of testing, distance and hygiene.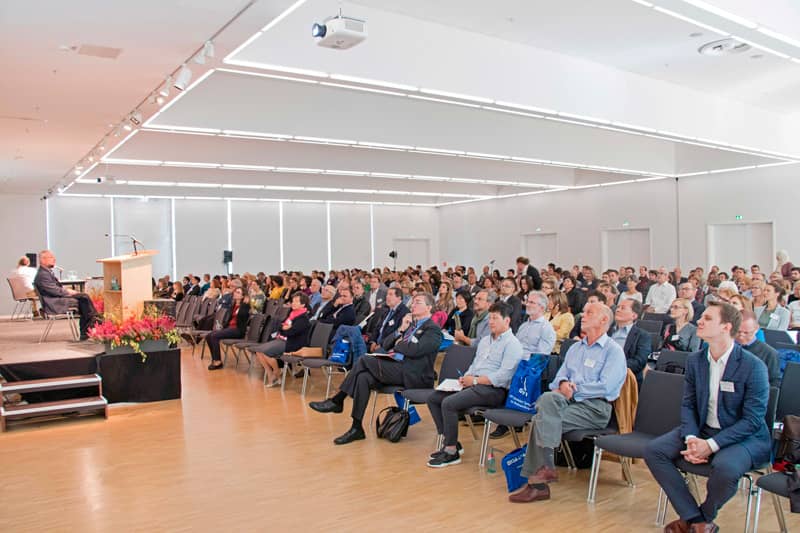 14th DSA 2019: participants from 48 countries.